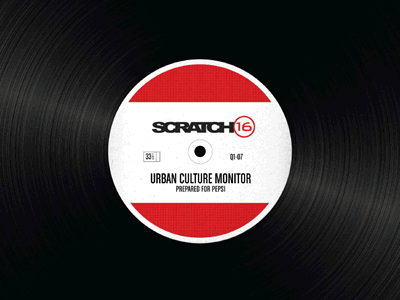 In 2007 as part of Paul's role as President of Agent 16, understanding the role that emerging culture plays in the consumer decision making process, he re-engineered the agency's product and service offering by developing a series of strategic content partnerships with a group of young and influential trendsetters.
Paul worked with the Res Media Group to form "Agent X" whose mission was to develop multi-platform custom marketing solutions through the union of brands with emerging artists, directors, musicians and technologists. Coining the phrase "Emerging Culture Revealed" he captured their unique ability to identify and leverage emerging trends on behalf of brands in the areas of music, art, fashion, lifestyles and film through their various media platforms.
In the food and beverages category Paul worked with Danyelle Freeman a.k.a. Restaurant Girl to form "RG16", whose mission was to leverage Danyelle's celebrity status and insights to super charge a brand's marketing efforts in the highly competitive food and dining categories.
In the world of urban culture Paul formed a content partnership with the Scratch Music Group (parent company of the Scratch DJ Academy). He developed the concept for and led the team that launched "Scratch 16 LLC", a partnership of two teams of industry professionals who created an effective and unique research product offering. Scratch DJ Academy, Scratch Events and Scratch Access are the pioneers of DJ cultivation in the US. Accessing over 400 celebrity and professional DJs, they have their finger on the pulse of urban culture. Agent 16 is a group of leading marketers, strategists, technologists, media and creative professionals.
This collaboration gave birth to Scratch 16, whose mission was to create the opportunity for marketers to reveal their brand's connection to people through the world of DJs. He then developed the concept for a cultural trend report called the Scratch Monitor providing fresh insights into the minds and emotions of the ever-changing faces of urban culture. Initial clients included Pepsi among other Fortune 500 clients. The scratch monitor is a quarterly research report designed to tap into a collective of leading DJs whose choices affect culture daily. By garnering information on trends ranging from food to fashion, Scratch's team of influencers are on call to provide the most up to date market examination available in today's world of research.
Technique
Tapping into a national network of 400 DJs in 13 urban centers, they kept the client up to date with quarterly Scratch Monitor reports on emerging urban culture. At home in their environment, our DJs span from New York, Philadelphia, Washington DC, Baltimore, Raleigh, Atlanta, Jacksonville, Miami, New Orleans, Houston, St. Louis, Detroit, Chicago and Los Angeles.
Each report had a fast – reading top line and 13 individual city reports, illustrated with visual notes and music files. A minimum of five fresh new ideas – fully grounded in the ever – changing urban culture – will be proposed following the quarterly reports.
Trends the Scratch Monitor focused on:
Emerging Culture Urban Style Fashion and Accessories Digital lifestyle essentials Beverages Food Cosmetics Compelling Web Sites Dream Cars
Custom Inquiry:
Every brand is different. Within urban culture, there lives and breathes individual personalities and individual needs. Custom inquiries give the brand an all access pass into the minds of their consumers right when and where the trends are emerging. The Scratch Monitor shows the brand how their consumer experiences them and reacts.
The Market Need It Filled:
Individuality, Relationships and Time. As nightly observers of partygoers nationwide, Scratch DJs witness consumers on the front lines of emerging media trends. Drinking, wearing and experiencing the most influential, fashion forward brands of the moment. DJs have become the apex of nightlife culture and own the most unique position on urban trends.
Scratch has generated an unmatchable credibility with leading DJs nationwide by positioning themselves as guides, mentors and launch pads of careers. Through these strong relationships and earned respect, Scratch has the capability of tapping into this network of influencers at any time or any location in the US.