About the workshop
Learn how to enhance your digital marketing efforts and increase engagement by developing a marketing automation strategy. Our workshop will show you how to observe behavior to provide targeted content, which increases engagement and conversion. Learn how to fine tune your marketing funnel and get LEADS.
Why Marketing Automation? 451% That's why!  Marketing Automation boosts qualified leads by 451%! #thatsaLOT!
Marketing Automation...
actually refers to the software that marketers use to automate repetitive tasks like email, social media, and web content updates. Technology definitely makes these tasks easier, but it is just software. So often, organizations invest in new technology and then lose steam.
The really amazing stuff happens...
when you merge the art of marketing with the science of technology to create hyper-personal communications through rich, two-way conversations where questions and answers are exchanged between buyers and sellers in real-time to gain consumer trust and most of all – generate leads.
In this comprehensive (hands on!) workshop you will learn:
* The BASICS of Marketing Automation.
* How (and why) to create and use a buyer persona.
* What are Hyper - Personalized Landing Pages and how to use them.
* How (and why) to write compelling (hyper-personalized) content.
* How next-generation digital campaigns can change your world!
* PLUS! How you can finally track ROI from your SOCIAL MEDIA efforts! (you read that right!)
You will also learn what Hyper - Personalized Automated Marketing is, and how to use it to boost conversion rates by up to 219% (that's a lot!). By 2020, buyers will manage 85% of their own journey without talking to a human. Marketing automation allows you to tailor the first 85% of the buyer's journey with hyper-personalized conversations.
This course is right for you if...
* You are considering marketing automation for your company.
* You've been comparing tools and providers.
* You need to manage staff and time spent on marketing activities.
* You want to improve accountability of the marketing & sales teams.
* YOU NEED LEADS!
Let's get started.
Instructors: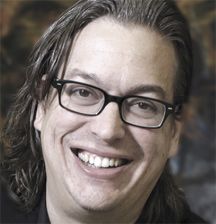 Michael Kitakis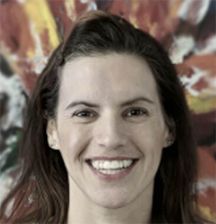 Barbara Jordan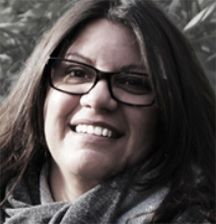 Dawn Amato
We're ready. Are you?
Choose from either a half day session or go all in with a full day (it's a better value!).
Half Day
$800
First Person
$500
Each Additional Person
Full Day
$1200
First Person
$800
Each Additional Person
Can't help mentioning (again) that marketing automation drives a whopping 451% increase in qualified leads!
From attracting and keeping customers; aligning marketing and sales; and measuring the effectiveness of your efforts in real time to filling the sales pipeline, there is no doubt that marketing automation is crucial in this 24/7 connected world.
Now, with our help, you can learn the ins and outs of automated marketing. If NOTHING ELSE it will help you decide whether you can do it yourself -or- if you need some help.
Looking for something else?
Find a workshop below that is tailor made to fit your needs.
Brand Strategy
Get branded by real professionals
Let's go! →
Marketing Automation
Let software do your tedious tasks.
Let's go! →
Retreats
Healthy mind makes healthy business.
Let's go! →
Coming Soon
More workshops are in the pipleline.
Our place or yours?
We would love to host you and your team at our place in Northport, New York OR we can take the show on the road and come to you.
Not sure? Give us a call: 800.279.2971
Let us help you decide who, in your organization, should attend with you!
MadSkills is a service of Slightly Mad, a strategic brand consultancy specializing in Brand Strategy and Marketing – crucial for any brand in this age of hyper-personal communications.