What could be better than free marketing advice?
We've been around the block more than once and we'd love to share what we've learned over the years with you so you don't have to find it out the hard way! Browse and download any of the free marketing white papers below to start your company on a brand new journey.
Marketing Automation vs. Email Service Providers
(Like MailChimp)
BUT, I USE AN ESP...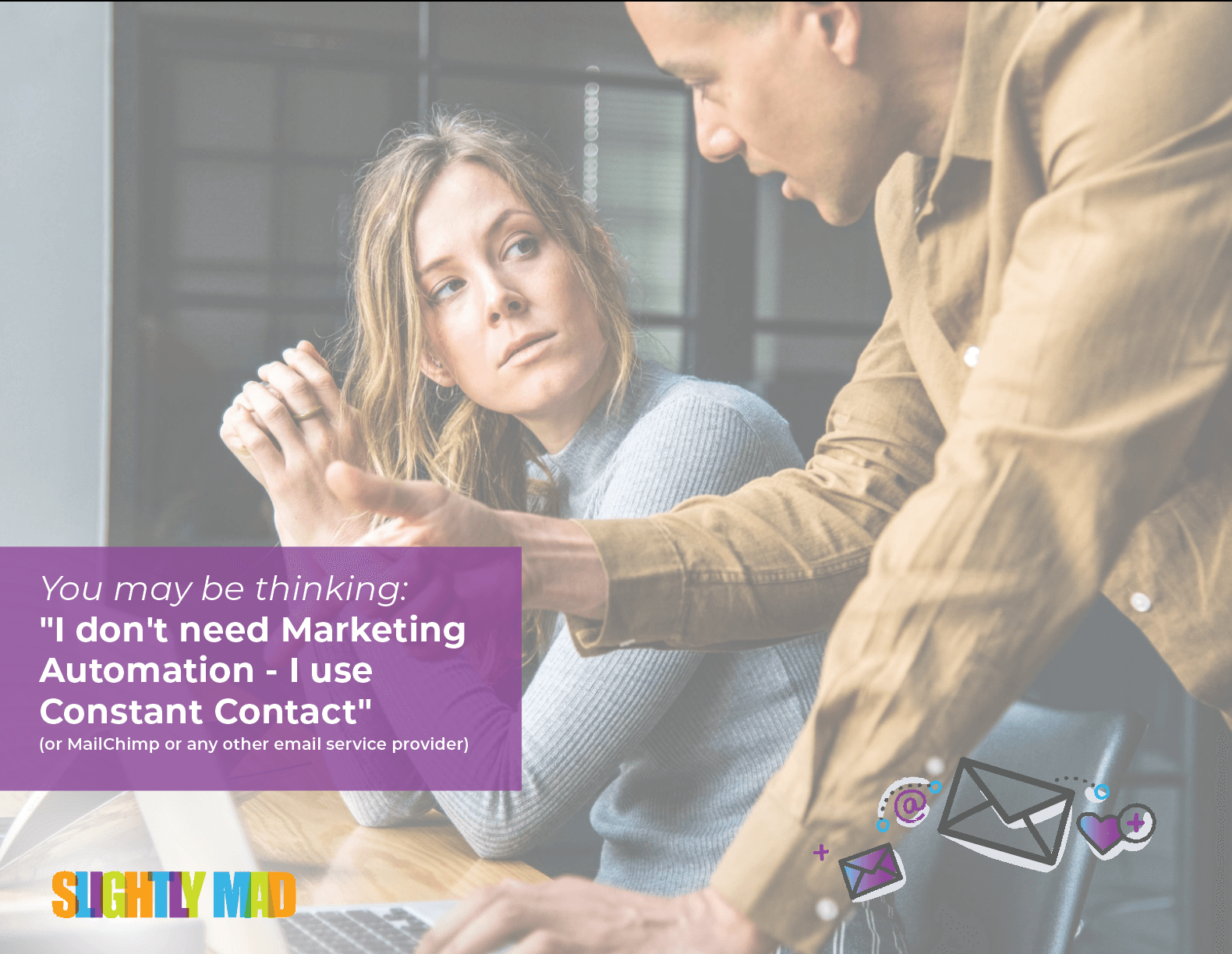 We've compared marketing automation's functions with Email service providers (ESP) such as MailChimp, ConstantContact or Vertical Response to help you decide which is right for you.
Download the FREE White Paper
Marketing Automation vs. Customer Relation Managers
(Like Salesforce)
I USE SALESFORCE...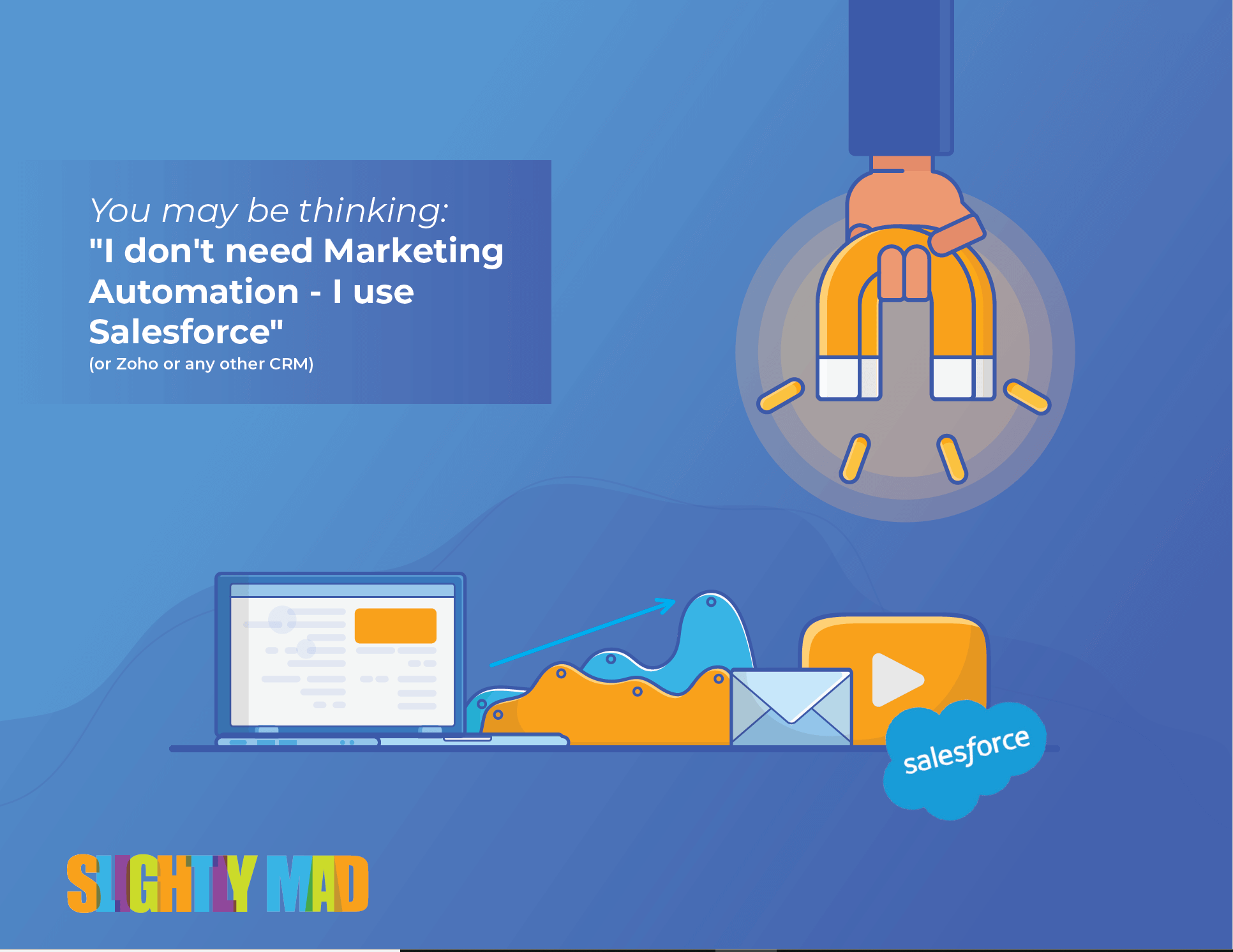 With so many marketing & sales platforms and software out there - how do you know which you need and which just caused you double work? Enhance the use of your CRM with SLIGHTLY MAD!
Download the FREE White Paper