One of our recent clients needed a complete re-design and launch of their company, Econoburn Boilers. It started with simplifying and redefining its product line from "Wood Gasification Boilers" to "Wood-Fuel Boilers" so consumers could more easily understand how they operate. 
Rather than highlight the actual process of 'double-burning', the new name puts the attention on the fuel itself to more clearly separate their products from traditional boilers.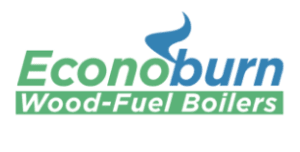 This effort was supported with a bold new tagline that quickly summed up the value of these boilers: "Renewable Energy…Remarkable Savings". Now Econoburn's dynamic re-branding campaign has 'come on line" with the launch of the company's newly redesigned website, www.econoburn.com. The site focuses on the core reasons for purchasing an Econoburn Wood-Fuel Boiler. While for many it's the ability to heat their home for considerably less year after year.
Econoburn's new website design and re-branding message has also been carried over to the company's Facebook page and YouTube channel, as part of Slightly Mad's "Synchronicity" program, to deliver a consistent message.
Now that you've read about the re-branding and new website, you're invited to take an online tour at www.econoburn.com to learn more about how Econoburn is changing the way America gets its heat. Of course, you can also visit them on Facebook or see their new commercial on YouTube.